Our Local Partners- Alpenglow Farm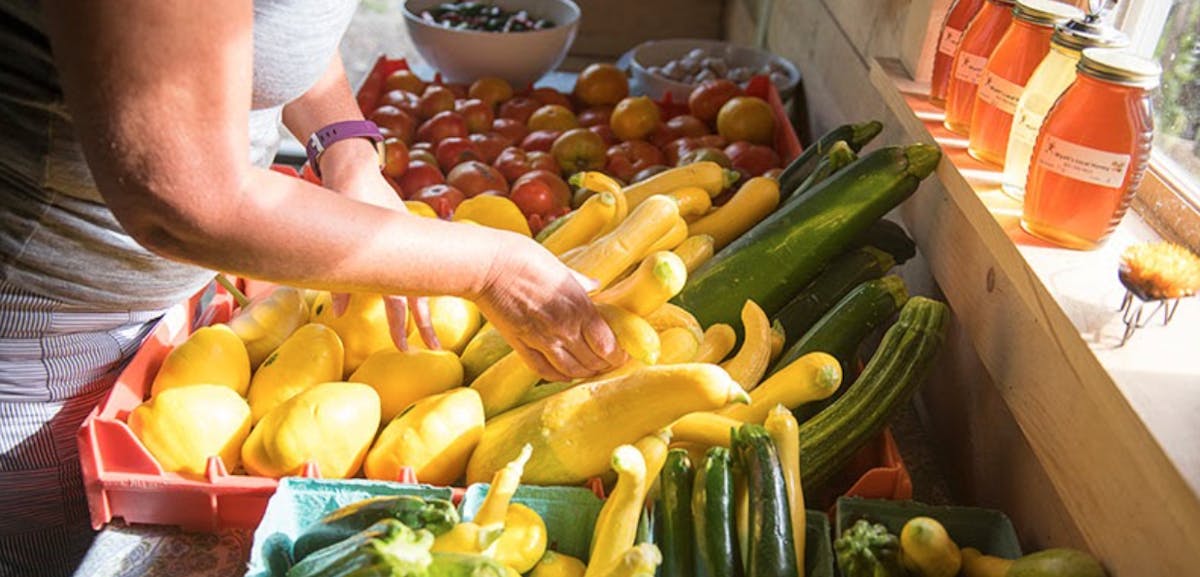 At Zenbarn, were passionate about building our community and part of that mission means supporting our local farmers. We have partnered with our friend and incredible farmer Zeb Swick of Alpenglow Farms, for a monthly CSA share. This allows us to use the best of Vermont's incredible local produce in all of our menu items because we all know farm to table freshness is always the best.
Alpenglow Farms is a 50-acre farm in Warren Vermont, producing organic fruits, herbs, and veggies. They also run a tree nursery and keep bees. Everything Zeb does at the farm is with the intention of enriching and conserving the land and preserving the best farming practices in Vermont. It is so important to support small farms, now more than ever and we are proud to work with Zeb. So come on in and dig into the magic of Alpenglow's delicious produce in our new menu, you'll love Chef Andrew's inventive takes on favorite globally inspired dishes.