Introducing: ZENBARN FARMS CBD!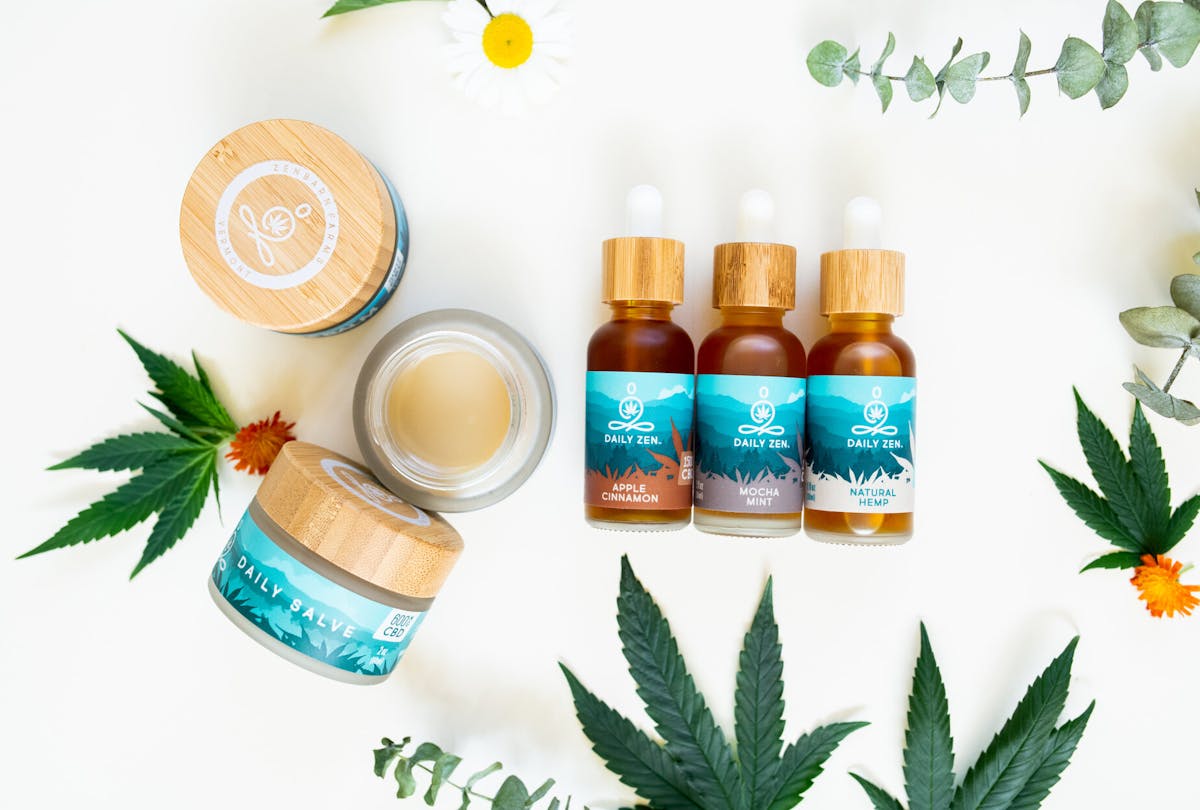 Hey friends, we are so thrilled to introduce our new CBD brand Zenbarn Farms. We got such a great response when we started offering CBD infused drinks and food back in 2018, that we decided to bring that same delicious chef-crafted flavor to our very own CBD brand. We're offering CBD tinctures with yummy chef-created flavors and herbalist formulated topicals for pain relief and skin hydration.
Come visit our CBD shop in Waterbury, VT, where you can find a selection of Vermont's best hemp products under one roof. Our motto is feel good, do good, because when you feel good after using one of our CBD products, we do good by donating 1% of profits to social and environmental causes. By building our businesses and farm to fit the land, not the other way around, we've been able to create products and experiences that capture the community and magic of Vermont's incredible natural beauty and resources. We hope you'll give us a try or come visit us and let us know what you think of our new CBD products!
Shop online here.
Be well,
The Zenbarn Farms Crew!